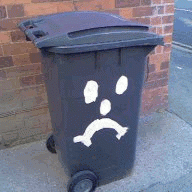 Jan 5, 2016
8,544
32,756
2,525
RSI Handle
...some other counties have simply gone about with limited restrictions and higher upfront deaths...
Just on your upfront deaths theorem, the UK had a significant number of upfront deaths in March. Now it's having an even bigger spike in deaths now (BBC graph screenshot below)... front loading doesn't seem to have done anything between 2020 and 2021 - When exactly are we going to see the positive results of it? In one year? Two years? Five? Maybe ten? If it's ten, the population isn't getting any younger and you'll have a whole new generation ageing into the most vulnerable groups before you see the benefit of letting the previous generations elderly and frail die early:

And come to think about it, what exactly would the benefit of front loading look like anyway? After the first wave in the UK the death rate in August just went back to the average, it didn't dip down in a trough of all the people who would have died soon anyway... what should we be looking out for as the benefit of all those dead early on in the pandemic?
Of course, to have upfront deaths you need to have the virus spread around. And the more it spreads, the more chance it has to mutate. Would there be a UK/SouthAfrica/Brazil set of variants which may be less effected by vaccines now if we had all done a New Zealand and got a hold of it early on and kept a lid on it? No one can say for certain but I'm sure those chances would have been a lot lot lower.
And you know how long it would take for the world to rid itself of COVID-19?
14 days.
For the most part if everyone on the planet stocked up with two weeks of provisions then shut our doors and sat it out, everyones immune systems would do their thing, the virus would be killed or kill, and that would be that. No more transmission, no more unprotected subjects to incubate in. Vaccinate key supply chain people to keep bits and bobs moving, and lock down the world for 14 days. Would it be difficult. Hell yeah. Would it bankrupt the world? Heck no just put everyone on a bills/mortgage/etc pause.
The world could put its feet up for two weeks and let biology do its job. Would it get rid of the virus entirely? Probably not, but it would get it down to a level the world would then be able to keep control of it. Won't happen though, the population doesn't have the desire or the imagination to suffer a short term to benefit a long term.