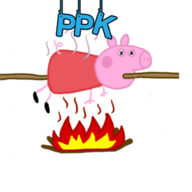 Sep 15, 2019
372
1,137
300
RSI Handle
I don't really understand inequality arguments when we're talking about a virus that kills people. It's not even an equality issue - not like the glass ceiling is for women or the assumptions members of the UK population will make about a person based upon the colour of their skin which predudice them from opportunities like job advancement etc. It's a public health issue to stop people from dying. Two very different things.
The passport isnt about keeping people safe from a virus, its about getting people back to normality and easing restrictions sooner though, there are some great debates around the idea of a vaccine passport on Twitter ( it delivers for once )
As i mentioned, im for the vaccine, I don't think a vaccine passport is a right thing to do in any circumstance.