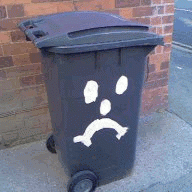 Jan 5, 2016
8,741
33,405
2,525
RSI Handle
COVID Catharsis Corner - Reports from around the world from today, Wednesday 7th of April:

- World: John Hopkins page not working again, Google stands in to indicate we are still at 132 million confirmed cases and 2.87 million confirmed deaths.

- World: International Monetary Fund suggests a wealth tax to help pay for the COVID impact.

- Brazil: Sees record high new daily deaths, as the number passes 4,000 deaths in a single day for the first time.

- Brazil: Logs first case of South African variant.

- Turkey: Sees record high new daily cases at 54,740.

- UK: Research Study on half a million electronic US medical records suggests that one third of people who suffered from serious COVID infection went on to develop one of 14 specific neurological or psychological disorders within 6 months.

- Vaccines: (Oxford/AstraZeneca update)
In the UK the Medical Regulator finds 79 of the 18 million people who had been given the Oxford/AstraZeneca vaccine had suffered from a rare blood clot with 19 dying as a result. They indicated this wasn't proof that the vaccine caused them, however they did say that this strengthened the link. People under 30 years of age will now be offered an alternative to the AZ vaccine as the risks are more finely balanced in this age group.
In Europe the Medical Regulator states that blood clotting should be listed as an "Extremely rare" side effect on this medicine, but that the benefits of the treatment still outweight any potential personal risk.

- UK: Moderna vaccine first doses given in Wales and Scotland taking the total number of active vaccines being used in the country to 3.

- Australia: Prime Minister places blame on delays to vaccination program on the EU having blocked shipments. The EU said it only ever blocked one shipment of 250,000 doses however Australian prime minister indicated: "3.1 million out of 3.8 million doses did not come to Australia. That obviously had a very significant impact on the early rollout of the vaccination programme," and called it simple maths. The EU then stated theirs were not the only plants on the planet producing the AZ vaccine. It is not yet clear which plants the Australians contract says their doses should be coming from, which is a sticking point with the EU/AstraZeneca row which continues to rumble on.

- South Africa: Court rules doctors can administer new animal anti-parasite treatment Ivermectin for the treatment of COVID-19 following concerns that trials so far have been inconclusive.

- Canada: Ontario will enter into a month long Lockdown starting tomorrow.

- US: Faces Ketchup shortage as Heinz sees demand for take-out sachets of Tomato Sauce skyrocket following changes in food shopping habits due Pandemic restrictions.

- Isle Of Man: Number of active cases falls to 88.