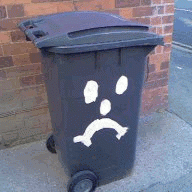 Jan 5, 2016
9,519
35,839
2,525
RSI Handle
As their prices go up, I eat less and less of their junk. Healthier that way too.
I must admit I was a little strapped for cash last month so we just got raw ingredients and Mrs 'BobFace bulk cooked and froze some home-made ready meals and our food bill was roughly half what it usually is with processed/ready-made meals etc taking up a fair portion of it usually. A bit of an eye opener, it's just having the time/motivation to get up and make it all.
I'm pretty sure this will pave the way for more automation in farming, if wages going up is the factor in costs some competitor is going to bring in 80% to 90% automation in the production chain and get rid of that cost bringing prices back down. If it isn't one or more of the established big names, i'll have a few new brand names in the near future.