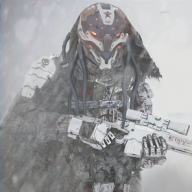 Sep 25, 2017
5,318
16,782
1,875
RSI Handle
That is perfect.
We do need the studies, but it would be unethical to do anything but a retrospective study unless you consider people as lab rats. There are those that do, so don't wish it.
Until we get retroactive studies, what we have is OSHA and FDA knowledge - which are both based on science and scientific principles and not speculation. The studies used largely lab rats and other rodents. Sucks to be them sometimes. But yeah humans were used as lab rats back in the last century for enough stuff to make your hair fall out. Well, your hair falling out might depend if you were a victim of that or not.
Indeed I still struggle with the ethicalness of even using the data acquired from those studies. Part of me wonders if using the data encourages others to feel empowered to disregard the boundaries of what is right or the pursuit of expedited knowledge. And there is a part of me that says we should honor the sacrifice of those who contributed to the data even if it was forced upon them and not using the research would be a disservice to their sacrifice. Take the case of how fast we would be able to learn the effectiveness of masks and transmission pathways if we just forced thousands into test cases.