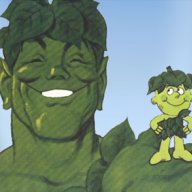 Jun 25, 2016
709
2,593
1,150
RSI Handle
Slippery slope that it would be better to stay away from IMO. You might have just insulted several TEST members with the given name Richard. How would you know?
Its just the combination, the 12 year old in me couldnt help myself. Im not out to offend, just have a laugh when everything is so serious.
Yeah. Sorry. I'll try and limit that talk, reading articles like the one Radegast posted just makes me mad though.
Yeah, it should make everyone mad.
no u :P