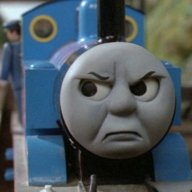 May 9, 2019
1,866
6,318
1,250
RSI Handle
They'll look at them and say:

"How quaint, my sub-derma pc implant that runs off my metabolism could make a million of these a second if I ate an extra packet of donuts for breakfast, but what value do they have? Enigmacurrancy, that's where its at." ;-)

In other news, not sure how I missed this, Poly Network is hacked for $600 million in various coin but for some reason they didn't touch Doge...

Hackers later claimed it was a publicity stunt to highlight vulnerability as the destination accounts for the coins taken were of course visible on the Blockchain, but critics point out although almost all has been returned $33 million was frozen bu a coin which had that ability, and over $250 million returned appears to be being held to ransom as it is in a password protected account which the hackers said the password would only be provided 'once everyone is ready'.
You laugh now but my $10 in BTC will be worth billions when the grandsnots get erm.
They'll say "Grandpappy sure was smart. Look! We're eating lab created fillet mignon on platinum plates indoors in the comfort of air conditioning cause it's too hot outside....what with it being 50 degrees Celsius!"