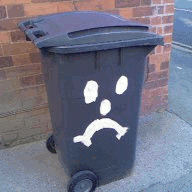 Jan 5, 2016
10,968
40,904
3,150
RSI Handle
I totally get it. Nobody wants their spaceship jpeg collection to get jacked by some sketchy exploit just 'cause their OS ain't gettin' updated anymore. That's some serious FOMO.
Aloha and welcome to TEST, pull up a chair so we may get to know you better, citizen!
Introduce yourself, and answer this taxing question:
Kirk or Picard?