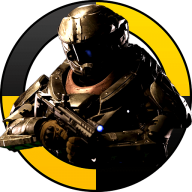 Space Marshal
Officer
Donor
Sep 17, 2016
2,756
11,907
1,900
RSI Handle
So... the 30th has an unveiling about a Kraken upgrade kit likely much like the Idris upgrade Kit but instead allowing the Kraken to be a place of commerce.


I melted my wave 1 Kraken intending to buy it back around when it becomes flyable.
Seeing this made me think, as with the Idris kit, that the Kraken MUST be in the hangar on accounts in order to be able buy the Kraken upgrade kit.
So, I temporarily melted my Javelin (strapped for cash) so I could unmelt my Kraken, then I could get then upgrade kit on the 30th.
Well.... after I melted my Javelin and then tried to unmelt my Kraken I got this error

"CANNOT OBTAIN DRAKE KRAKEN - WAVE 1. YOU ALREADY HAVE THE DRAKE INVESTOR BADGE."
So, the only solution now is waiting for a concierge ticket to be answered.
For anyone else with a melted Kraken, you may want to put in a support ticket before attempting to melt something else to unmelt it as the RSI website has a flag preventing at least wave 1's from being unmelted due to owning the Drake Investor badge... which doesn't make much sense but... that's what happened.