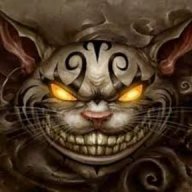 Nov 29, 2022
112
402
100
RSI Handle
After suffering them for a while, disabling Hyperthreading specifically for Star Citizen seems to have alleviated the issue. I had initially tried it system-wide through the BIOS, but this led to some problems when trying to multitask with something CPU heavy like Star Citizen running.
You can disable HT on a per use basis in the task manager by changing processor affinity for the RSI launcher before launching the game.
You can do it on a more permanent basis by using Process Lasso, or if you don't want to use a third-party program, buy editing the launch command in the RSI launcher shortcut.
If you want to use the shortcut method, the video will show how to do it.
View: https://www.youtube.com/watch?v=0GZX4dY1Hw8
On a side note, disabling hyperthreading has reportedly given some people an FPS boost.