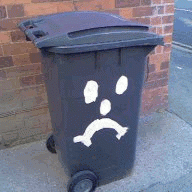 Jan 5, 2016
9,343
35,252
2,525
RSI Handle
I just want to see what that A2 bomb can do.

How is it better than a torpedo? When does bombing something on the ground become the most viable form of damage dealing?

The obvious advantage for dropping a bomb is that detection is probably difficult. The actual game play that will favor bombs is far out there, it could be years!
I'm looking forward to releasing bombs in zero G and just letting it drift to target.
Flying a 350r, my definition of drift moves at over 1,300 meters a second...