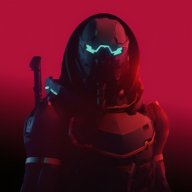 Jun 3, 2016
4,312
13,094
2,850
RSI Handle
Think of it this way.

They dropped a DRAFT OGL on fans.
No Actually, a whistleblower leaked the document. There was never any intention to ask fans, nor should they have considered this. You don't ask customers what to do. That invites bad decision making. BTW, this was a decision made by their new CEO to more highly monitize the property--something they have every right to do.
Again, they have the right to make money off their IP.
That's right, but bear in mind that for decades they had an open license. Content creators made the decision to create for that environment, with that agreement. If you spent a thousand hours creating a gaming world for the 5e system based upon an understanding with WotC that the rights to your material belong to you, and they tried to change that afterwards, you'd be hella pissed too. One of the reasons that D&D has become the most highly monitized TTRPG in history is because of the open license. That's about to change.
Now, some people are screaming...but 25 percent is too high.
That's 25% of revenue, not 25% after costs and taxes. That is about as much profit as comes from many of these projects. Some people would make nothing at all after WotC takes their cut.
But let's remember, those ideas are built on top of another IP. Without those initial ideas, your new business would not exist. . .

"But I can leave for Pathfinder" Okay...and when they up their royalty fees, where will you go next? They have a right to make money on their IP as well.
That's true, and Hasbro has a right to change it, and all the players have a right to leave. Two other publishers have already offered to secure the fan base with a permanent OGL for Paiso's Pathfinder.
Is it fair for someone to generate 10s or hundreds of millions of dollars using someone else's IP without paying for the use of that IP?
This depends upon whether the person earning that money did so based upon an open license. My guess is to date, the only company that has earned that kind of money was when Critical Role pulled in $14M with a kickstarter campaign. Had Hasbro had its hand out for 25% of that, the campaign would have failed miserably. So what WotC and Hasbro need to grapple with is that they own an IP part of which they cannot monitize, and in competition with other companies that can meet the need without bleeding the fan base dry.
The really big issue for Creators is that they just simply are not going to pay the 25%. They'll all move to Paiso and Pathfinder if WotC doesn't fix this very soon. The big issue for the players is they're not going to pay more than the $30/month for DND Beyond. 40,000 have already cancelled their subscriptions. Those are players who paid $30 for each book's worth of content.
I have a character over at D&D Beyond and I don't want to lose him. He was a once in a lifetime ability roll, and the computer records the fact that it is rolled, not fabricated. So I have huge reasons to stay. I think virtual TTRPG online is the future, and that character is my best hope for future play online, but I would prefer to go to Paizo and Pathfinder than pay such ridiculous amounts of money.
I don't currently list the Silvery Barbs spell on my character at D&D Beyond because I'm not paying for the Tasha's Caldron content ($30) for access to that one spell. WotC has gotten the content for hundreds of spells for free over the course of four decades, yet they sell access to them at outrageous prices. I published spells for free on Dragon Magazine over 4 decades ago, that WotC has monitized and gets paid for. They make enough money, and the players probably are not going to support them past the level they're monitized at. They make their money off providing a service and access to their published works, and if they think they can simply make the same money off books published through other means, and rip off content from other creators, the players are gonna cast a global whither spell on them.
Could happen tonight. We'll see.
I have strongly considered becoming a content creator for WotC in the past, so this matters. Just FYI, it doesn't take more than a thousand hours to write a campaign setting. What WotC wants however is always a few new subclasses and spells to give players reasons to buy the new content. That is what generates power creep in the new subclasses, and makes it so actual classes need to be rebalanced every few years. The game changes over time because of the monitization, and no one has complained until now, but WotC hasn't been this kind of greedy before and it looks like the players are gonna tonight decide if WotC lives or dies.
Last edited: