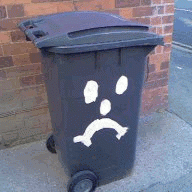 Jan 5, 2016
9,496
35,762
2,525
RSI Handle
Friends, TESTies, Squardronmen(and women), lend me your votes!
Just today a random spectrum user was trying to run a poll on there using Google Docs, which is stupid. The old RSI forum had a polls feature, and so does TEST, Spectrum only has crappy upvoting which doesn't prop up a discussion like only a Poll can.
So in General I set a challange. If upvoting is all we have, we will use it to register our interest in a Poll feature. A paltry 1.3k upvotes is the highest in Spectrum. If we could get over that, it would show a clear and strong desire for polls!
Well what happened? Relegated to Spectrum Feedback within 5 minutes!
Where General has the traffic, Spectrum Feedback is the tree by the side of the Truck Stop which is infrequently visited by burley dudes wishing to relieve themselves.
No. No this will not stand that is not a just and fair shot at using the Upvoting system to gauge community desire and is another example of just why Upvoting is crap, it does not indicate how many people have chosen
not
to vote for the negative option.
So.
Good people of TEST.
Come help me.
And lets Argo Cargo that vote in to orbit.
RSI's Spectrum is our integrated community and player interaction service, including chat, forums, game integration, and Player Organization facilities. Player Organizations ("Org"...
robertsspaceindustries.com
And if you need any more proof as to why polls are needed, cast your eyes upon this: TEST forum, and the worlds ULTIMATE POLL!
https://testsquadron.com/threads/the-ultimate-poll.9941/