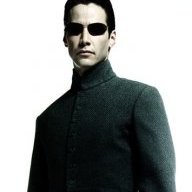 Jun 19, 2014
8,145
26,285
3,045
RSI Handle
When:
Nov 20 - Dec 2nd
Where:
Microtech - New Babbage:
Tobin Expo Center located behind The Commons
Check back daily at new posts for updates and rumors. When IAE begins ship links and such will be linked in this first post.
Free Fly Schedule:
Roberts Space Industries is the official go-to website for all news about Star Citizen and Squadron 42. It also hosts the online store for game items and merch, as well as all the community tools used by our fans.
robertsspaceindustries.com
IAE FAQ
The Intergalactic Aerospace Expo (IAE) is almost here, and to help everyone get the most from the annual ship show, we've answered the community's most pressing questions. Read on for everything...
robertsspaceindustries.com
RSI YouTube Page:
https://www.youtube.com/user/RobertsSpaceInd/videos
Day 9: Roberts Space Industries
View: https://www.youtube.com/watch?v=oPO7lm84LWc
Perseus Page:
https://robertsspaceindustries.com/comm-link/transmission/17881-RSI-Perseus
Day 8: Origin
Day 7: Aopoa, Banu, Esperia
Day 6: Drake
Day 5: MISC
MSR Sale Page -
https://robertsspaceindustries.com/comm-link/transmission/17884-Crusader-Mercury-Star-Runner
Nomad:
https://robertsspaceindustries.com/comm-link/transmission/17880-Consolidated-Outland-Nomad
A reminder about Insurance and upgrading from last year:
Last edited: