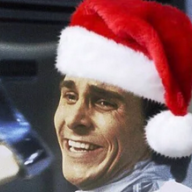 Oct 4, 2020
498
1,652
300
RSI Handle
Like some I bought into the Scorpius hype, and bought one with LTI. I never really used it that much, as I did once have a Vanguard Warden that I enjoyed but CCU'd to something else. The Scorpius was "nice" but I felt it just lacked something..so during the ship showdown, I paid a few dollars extra and CCU'd it to a Warden, as I felt it had more character about it...(not to mention a bed a a space toilet). Then a day after I pick up the Warden CIG released the super sexy Solar Winds paint pack for three ships I own....I think it was meant to be.
Any of you done anything similar in the past? melt something then got something else later...then decided the "old" thing was better than the "new thing"?
Also look at this sexy paint..sexy paint is sexy...down below...look at it....so sexy....Look.....at....it.