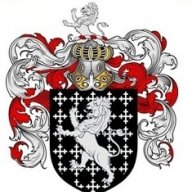 Dec 1, 2020
4
28
25
RSI Handle
Hi all,
So I was in on SC right from the very beginning, right from those first CR announcements. Stayed with the game right through to when Port Olisar first went live and to when Area 18 first opened its doors as an extremely small place you could get the elevator to, lol. If I'm honest, I finally got worn down by the rate of change as the game developed in those early days. Not a criticism, we all knew back then that we were in from the start. But SC was beginning to monopolise my life and with work and shifts I was finding little time for anything else. So I made the hard decision back in 2016 that I was going to take a break. Now 4 years later, I'm back and ready to catch-up on everything that's happened.
And crikey, haven't things come along way? I haven't really got going yet, I've just done my character customisation, sorted out the key bindings, had a bit of a wander around Area 18, bought a few bits, found out I needed to GET A TRAIN (!) to the space port, etc. I've been watching quite a few YouTube videos to catch up on the current version and features and clearly I've got a lot of new things to learn. In reality, I'm starting back at the beginning, but I'm happy with that.
So what's in my hanger? Well, picking up where I left off, I've got the following:
F7C-M Super Hornet (LTI)
Freelancer DUR (LTI)
Avenger Stalker (6 mths Ins)
Cutless Red (LTI)
and a Greycat PTV
I gather that ship exploration is not quite there yet and neither is bounty hunting, and that the Red is probably only useful as a spawn point if I'm heavily into the FPS side of things. So I'm thinking I might need to shake my hanger up a bit to take full advantage of the current game and its likely development over the next year. I'm not keen on spending too much additional money on the game just yet, but I'm thinking the Avenger Stalker might have to go to free up some cash. Any thoughts welcome!
Thanks.
And good to be back
Sengar
Last edited: