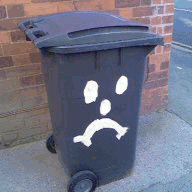 Jan 5, 2016
8,107
31,306
2,025
RSI Handle
etter analogy is "I pre-ordered a 3080/3090 but pc gamer, Linus, and Jayz got theirs first". Or I pre-ordered a 2023 mustang but car and driver and those idiots on Top Gear were allowed to drive one before I was"
I kind of see what you mean here, however I'd amend that to:
I pre-ordered a 3080/3090 and some of my
neighbors
were allowed them first. Imagine if Jerry from number 23 ran round to your house to show you that 3080 box... Then Tom from number 14... Then Rob from 56... and the reason they got them was because they spent more time hanging out at the Water Cooler at work and Nvidia wanted word-of-mouth advertising.
This wasn't the streamers getting a look cordoned off from the masses, like a press event, this was in the PTU once some of the public Waves had been let in. You had owners of the MSR see one spawn on the pads, run back in to the terminals only to find they could not spawn theirs and it was
intentional
.
It'd be like those idiots on Top Gear being parked on your drive in that '23 'Stang beeping the horn, and then wheel spinning it out of there just as you open your front door leaving you with nothing but a pair of tyre tracks to look at while you waited for yours to arrive on launch day. I'm glad you are having fun, guys, but on my own doorstep? Right in front of me?
Not very satisfying.
I don't do the PTU, I don't have the MSR, but with the power of hindsight I can see why people are pissed. Do I condone their pissyness? No because I have come to terms with this game being a long-wait and we all have out individual gripes
where is my Taurus the MSR is concepted and released and the Taurus is just hanging on the vine forever what?
... But I understand it.
Last edited: