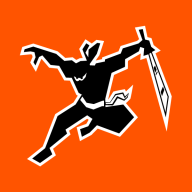 Jun 2, 2016
239
1,028
800
RSI Handle
If you all didn't know yet, CIG is holding a screenshot contest to coincide with their "Origin Celebration". ALL Origin ships are freely available to backers right now.
The contest started last week and ends June 13, 2019 (this Thursday) at 11:59 PM Pacific
Rules and submissions here
Unfortunately for CIG, there is no limit to how many entries you can submit... as of right now, there are 575 submission POSTS... each post with multiple images. THAT IS INSANE. Last I saw, CIG expects to announce the winners the very next day... I don't know how that's possible.
PRIZES
 1st Place: Origin 600i Standalone w/ LTI
 2nd Place: Origin M50 Standalone w/ LTI
 3rd Place: Origin 85x Standalone w/ LTI
QUICKIE RULES
Submissions must be at least 1920px by 1080px resolution.
Screenshots must include an Origin ship on top of an ArcCorp building or an Origin ship flying around ArcCorp.
Each screenshot is considered a single entry, but you are allowed multiple entries.
Post-processing effects are not allowed. This includes 3rd party add-ons like Reshade/Photoshop and similar others.
Only the person posting the screenshot is eligible to win a prize.
Anyway... here are mine thus far (my actual submissions to the post don't have my watermark on them to comply with the rules):
LINK TO MY SUBMISSIONS