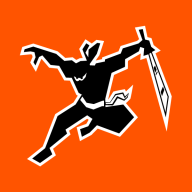 Jun 2, 2016
223
911
700
RSI Handle
"Chewing the Scenery" is a video series in which I showcase the amazing environments within video games. This time, I take meandering, cinematic tour through the massive city of Lorville on the planet Hurston in Star Citizen Alpha 3.4.
LORVILLE is one of the many company towns Hurston Dynamics has established for its employees on the company-owned planet "Hurston". While the city overlooks some of the larger strip-mining operations that are currently underway, it exists in the shadow of "Central", the corporate headquarters for Hurston Dynamics. Lorville's three main districts, connected by a mass transit system, run the gamut from the working class grit & grime to the opulence of a galactic weapons manufacturer.
All footage was recorded in game by me in Star Citizen Alpha 3.3 & 3.4 within the sandbox "Universe" or "Crusader" game mode in 4k 21:9, 3440x1440.
Check it out on Roberts Space Industry's Community Hub here