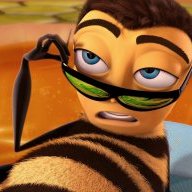 Apr 29, 2014
149
234
2,370
RSI Handle
So recently I jumped on SC to see what was going on with citizen con this year, normally I only jump on every couple months to see new features or just get a grasp for the game.
But this time was different I was amazed at the first few moments of getting out of my apartment on area 18 and went out into the world to do my first mission which was a cargo mission as my first real feat in this game.

Normally I'd get a game-breaking bug and wouldn't be able to do anything and just end up quitting and forgetting about the game for a while, but this time luckily I was able to do my simple cargo mission log out in my ship and appear right where I left off the very next day.

I've been playing SC all this week where I'd just normally play for an hour every few months and been having a blast it's making me see that this game is now finally starting to become a reality and I'm hopeful for 3.8 and later on to finally be able to fly my BMM after having it sit as concept art on my account for 5 years. I look forward to regularly playing this game when 3.8 drops so you may see me become properly active in this org for the first time in several years, so I hope to see you guys out there :)

Attached are photos of my little road trip quality is trash because I took it on my phone instead of screenshotting it.