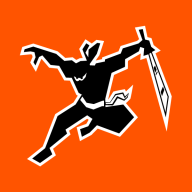 Jun 2, 2016
319
1,520
1,300
RSI Handle

ALL THE RULES, DETAILS & ENTRIES HERE:
https://hasgaha.com/screenshot-contest
Hi all,
October's Star Citizen screenshot contest just wrapped up and we're launching right into November's! This month's contest will work the exact same way… except with new prizes, a new theme ("Close-up"), and new guest judges (
@MonkGaming
&
@darjanator
).
EVERYONE is welcome to enter.
PRIZES:
FIRST PLACE:
One Origin 315P Explorer Standalone Ship
provided by TEST Squadron


SECOND PLACE:
One Anvil C8X Pisces Expedition Standalone Ship
provided by my Patreon supporters


THIRD PLACE:
One RSI Aurora ES Standalone Ship
provided by MrIbra
CONTEST ENDS: Nov 29, 2020
at 11:59 PM CST
Make sure you check the
contest page
for ALL the rules and details.
Last edited: