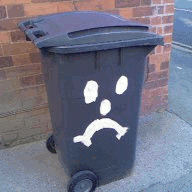 Jan 5, 2016
11,304
41,774
3,150
RSI Handle
Come ye all good TESTies and take a seat by the heat of the smouldering furnace that is the Star Citizen Ship Showdown 2952!
The final 16 have been announced and already we have sacrifices for the flames! Last years mighty winner the Argo Cargo has not made the cut! The Caterpillar, winner of the first ever 2949 Showdown, nowhere to be seen! And the GreyCat PTV retired from the competition due to technical limitations of being able to add a prize skin to the technically out of date model! Warm yourself next to the glow of these smouldering wrecks and watch on as 16 fan favourites and new contenders run the gauntlet to see who... will take the 2952 crown!
Every day this first post will be updated with the results of the next round, so pull out the popcorn and join us here on TEST for unofficial commentary, hype and discussion of the days new contenders!
| PRIMARY ROUND | SECONDARY ROUND | SEMI FINALS | FINALS | WINNER |
| --- | --- | --- | --- | --- |
| Aegis Redeemer 15793 >>> | | | | |
| Aegis Gladius 12177 | Aegis Redeemer 17009 | | | |
| RSI Scorpius 13392 >>> | | RSI Scorpius 11138 | | |
| Aegis Vanguard Warden 9302 | RSI Scorpius 17379 >>> | | | |
| Origin 600i ex 13692 >>> | | | | |
| Anvil Terrapin 12235 | Origin 600i 10749 | | | |
| Anvil Carrack 15733 >>> | | Anvil Carrack 15106 >>> | | |
| Origin 400i 10545 | Anvil Carrack 17535 >>> | | | |
| Drake Cutlass Black 8909 | | | | |
| Crusader Mercury 15396 >>> | Crusader Mercury 16481 >>> | | | |
| Misc Freelancer Max 10966 | | Crusader Mercury 15861 >>> | | |
| Argo Raft 14189 >>> | Argo Raft 8262 | | | |
| Aegis Avenger 13256 >>> | | | Crusader Mercury 14440​ | |
| Aegis Eclipse 12348 | Aegis Avenger 10974 | | | |
| Anvil Pisces 18805 >>> | | Anvil Pisces 13175 | | |
| Drake Mule 6945 | Anvil Pisces 14281 >>> | | | |
Last edited: