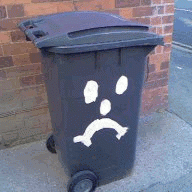 Jan 5, 2016
5,884
23,341
1,525
RSI Handle
I was chatting nonsense on Spectrum and came up with a concept that might just work for TEST.

I was thinking about Orgs and how with all the capital ships players are going to have there is going to be a certain degree of inefficiency in upgrading them to their most potent.

Say, for instance, you are in an org with 5 Idris all with LTI do you try to upgrade all of them at one time and it will take X amount of time to get some potent craft, or do you do them one at a time and get a top teir Idris in a 5th of the time with 4 stock loadouts you can use as bruisers while the upgraded one becomes the tip of the spear...

So, a flagship system where the orgs intention is to get every cap ship to max power but in such a way as to minimise the slapdown potential to destruction and insurance claim risk...?

What do we think, could an org the size of TEST benefit from an orderly queue or a free for all?

I don't think anyone is playing the game to wait for their upgrade ticket to be called, but then I don't think having all ships climbing the tech tree at once is going to be very efficient...