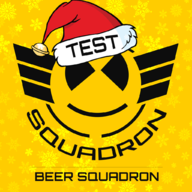 Feb 22, 2016
2,058
7,186
2,360
RSI Handle
You DO have rights though. Because the item can only be modified and transferred by you.

If the artist decides to change their asset .. it doesn't matter for you. They can't change YOURS ... they no longer own it.

Ownership is the only right that matters on the consumer level. Worrying about copyrights are for producers.



It's mine ... You can't touch it without my permission. Ownership is the only right you need. Buying a product and having the "right" to copy it and resell is inconsequential to me.
Assuming that somehow you do own the digital assett itself, not just the NFT, what would be the benefit in practice? You own a piece of ones and zeroes that you cannot play in the game, or view or display to anyone, cos patch x.xx.xxx came out and now it's incompatibe. What now? There is no obligation on CIGs part to make it work in the game, or make any changes to it to your liking. You bought it, it's yours, do whatever you want with it, it's not their problem now... BTW there is also no obligation on CIGs part to not change it's rarity to as common as hydrogen atoms in the universe, it does not mitigate the problem with artificial scarcity.
And so it would be valuable to you, and you alone. Congrats, you just bought a lot on the Moon
@Indigo Bat
was selling you!
Would you still want your game assets to have NFTs?
You already own a licence to the game and through that access to your ships, which you can already trade. This is a real world contract that can be enforced in court.
What would be the practical real world benefit of "owning" that ship? Just so you can say, hey, I put a bitchstamp on these ones and zeroes, I'm cool now! ?
Cos you would get nothing else out of it...
---------
In practice, CIG selling ships with NFTs attached would be no different to CIG selling ships right now if they had an open marketplace on their website, apart from probably having to involve 3rd parties, extra costs with minting and with blockchain transactions, and a bunch of problems with deluded buyers who think that if something has an NFT attached it now somehow carries value it didn't have before, and that they have rights to something they didn't have before. Not to mention the bad connotation NFTs carry with the general public and the media having a field day over it. There is such a thing as bad publicity, especially when it is court cases about CIG having to pay back money.
They could get a large influx of cash in the very short term though, that is true....
So overall I'd say No, it's not a great idea.
CIG could instead open a marketplace to trade ships/items and take a cut directly. I do believe people would choose that safe option instead of reddit traders scamming them. Would this lead to lots of articles about CIG scamming ppl by taking a cut? Yeah sure, but would it be worse than anything we've already seen? I doubt it.
@Montoya
Your idea of limited golden auroras would sell without the buzzword of NFT. It carries no real world benefit to CIG or the buyer to have it stamped with an NFT, it would just involve extra hoops to jump through which carries costs with it. Ships can be traded as is on the gray market. We just need to get rid of the Grey part in that sentence, and NFT is not necessary for that as you yourself have shown with CSGO.
TLDR: CIG could open a CSGO style marketplace to take a direct cut from ship trades, and stay away from NFTs.