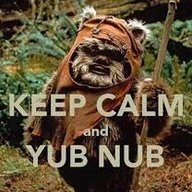 Jul 29, 2017
3,465
12,845
1,400
RSI Handle
It is a beer can shaped armor-contraption (it will come in yellow & black).

It took so long because the "pssst" sound when decompressing is surprisingly complex to code.
Or, perhaps it's more like the Iron Man armor that he carried around with him in a brief case, but this is a TESTified full size beer keg that becomes our protection, alcohol filled bladder bag to keep from spilling during transformation included.