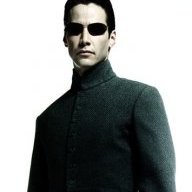 Jun 19, 2014
6,901
21,750
2,545
RSI Handle
Ship list and links to be edited in later today once sale goes live.
Roberts Space Industries is the official go-to website for all news about Star Citizen and Squadron 42. It also hosts the online store for game items and merch, as well as all the community tools used by our fans.
robertsspaceindustries.com
Ship/Vehicle list
Fortuna Edition URSA Rover(Warbond and Credit)
Fortuna Deluxe Pack(Credit and Warbond in 2 waves) - Phoenix Emerald, Fortuna URSA
And thats it. Last year had more ships as shown below.
========================================================================================================
Last year for St Patrick's Day CIG sold:
Vanguard Hoplite
Vanguard Harbinger
Mustang Delta
Starfarer Gemini
Constellation Phoenix Emerald
Gladius Valliant
Some of these made sense since they were green skinned(we don't have enough of those btw) while others probably for the rarity. But the important ship sold was the Emerald. Yes it is a reskin, theres no question but this leads me to the thread title question. What sort of predictions do you have for this year's sale? I think we'll get some sort of 'new' concept since it'll be a month since Valentines and the SRV sale will be ending by then. Maybe a Green Glaive? :D
===Edit 3-11===
From This Week in Star Citizen
:
St. Patrick's Day Promotion & Contest
Friday
will also see an exciting contest kick off, celebrating this year's St. Patrick's Day. Word on the street is there will be a promotion as well, so get your party pants on and get ready to go green and may Fortuna smile upon you.
Green URSA spotted in AtV
From Spectrum:
St. Patrick's Day Promotion Waves

Hi everyone,

As mentioned on Around the Verse, we'll be kicking off a celebration in honor of St. Patrick's Day tomorrow with a festive contest and some limited-edition green vehicles.

We're introducing a commemorative Ursa Rover Fortuna and making it available all weekend long. But wait! That's not all. We're also bringing back the 2948 Constellation Phoenix Emerald (complete with standard Lynx rover and Kruger P-72 Archimedes snub fighter) packaged together with the Fortuna, which will be available in two waves, with the first beginning at 8am PDT (3pm UTC) and another starting at 1pm PDT (8pm UTC).

Look out for contest details tomorrow, right here on Spectrum!
Last edited: