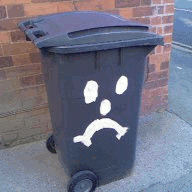 Jan 5, 2016
11,443
42,250
3,150
RSI Handle
Which IP are you talking about? Wing Commander? IIRC, WC IP is property of EA games, not CR. Also, EA either liscensed it, or sold it to Piranha games Now, I might be wrong on it, and if I am, that's okay, but I thought that was one of the main reasons that SC is not WC Online.
The IP that is Starfield. If they've had it on the cards for 25 years and publishers said no to the SC pitch, and Field gets funding just after the SC crowdfunder success, it stands to logical interrogation Starfield was sat on a shelf waiting for a market to appear and importantly it matches the strengths of a prestigious developer.
Would you send someone like BioWare to make a looter-shooter like Anthem? It'd probably not turn out too well and SC made by Bethesda would likely not be the tech innovation game it is turning out to be right now, they'd make something like... well, like Starfield.
Regarding existing historic IP's, they have the issue of context of the original game/s. Bethesda could have bought the name licence and called Starfield "Wing Commander: Future" or something but Imagine if someone released a Rail Shooter called "Spore 2" and the only similarity to Spore is the creature creator was used to let players make their own enemy character models to shoot at. Spore 2 it most definately would not be.
I'm not saying that's exactly how it happened but Field entering development right after the Kickstarter is a heck of a coincidence if not.
Last edited: