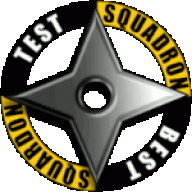 Captain
Staff member
Officer
Aug 10, 2020
128
376
200
RSI Handle
IT's HERE 3.15 is dropping today!
We are all set back to 0 in reputation and everything.
Now is the time to grind our way back up to the top, and what's a good way to do that other than a friendly competition.
In this forum, let's keep track of some of these things:
Max out the individual reputation chains you can do.

Crusader Security
Bounty Hunter guild
Hurston Security
Northrock Service Group
Ect.

First to max out all friendly mission givers
First to max out all criminal mission givers
First to max out them all!
First to Spawn the Idris
The first group to kill the Irdis
First to CS5
Top Call to Arm kill count
most UEc gained farming in a TEST party
Toss up your screenshot when you reach these goals to show off your MIGHT!