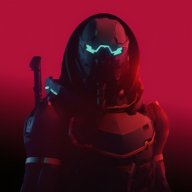 Jun 3, 2016
4,312
13,094
2,850
RSI Handle
He always makes me laugh:
View: https://youtu.be/2TQB-7ddAJk
This one is more serious:
View: https://youtu.be/B38F291Wix4
To be frank, it feels like these guys are objecting too early to what they have already decided will fail. I'm sympathetic. We're all still scratching at the gnats left from when Disney shat upon our beloved Luke. However, I spy no shat yet, and that matters. I just think if this is honest complaint, it is at best honestly complaining of what they fear, much more than what they have reason to object to.
Tolkien wrote amazingly strong female characters for his time, and from what I recall of the Silmarilion, and Galadriel, I think he'd be onboard with making her a total kick ass.
I think what these guys are really reacting to is Kathene Kennedy esque assaults upon men for the sake of women--crazy third wave man-hating feminism run amok. We ain't seen that yet, but if we do we can expect audiences to walk away and Bezos to take the tumble.
OTOH, there seem to me a million ways for this to all go right, if it isn't perrverted by modern amoral sensibilities. Guess we'll have to wait and see. If. This. Will. Be. A. Steaming. Pile.