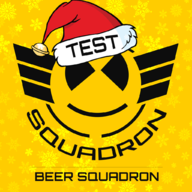 Feb 22, 2016
2,435
8,617
2,860
RSI Handle
So if you haven't followed the Cavill tragedy the last couple days, lemme catch you up. Henry left The Witcher a coupe weeks ago? because the woke writers had made the main character into a side show for their feminist characters. He'd had enough. He could fall back on Superman, after all. C'est domage for The Witcher fans who always loved the depth the character was written with and hated the writers' take on it. That's what you get when you hire writers who do not like the source material.

Now Warner Media has decided to go to an origin story for Superman (they're cutting $1.5B from their production budget) under James Gunn, meaning Cavill is out. Of all the stupid things DC has done to date, this may be the pinnacle, since Cavill draws are the only thing fans could count on from DC. That's over.

So one day later, Cavill has a new home. Amazon bought the rights to Warhammer 40,000, and Cavill is onboard.

I'm not exactly a 40k fan as ithe storylinie is just a little too horrific and dystopian for me, and super-saturated in the most graphic violence. However, if they're going to turn it into a successful live action series, perhaps they'll find a way to tone it down a bit. So we'll see.

View: https://youtu.be/A_HljUo8Jjk
Yep, followed it. Frankly, they need a clean slate and start over. Sad as hell for the fans yeah, but I was kinda expecting it.
They can still turn this around though, but it's too soon to do yet another reboot. Maybe 3-5 years from now. Just do Loise n Clark the TV show where the tone isn't dark n gritty, make it bright and colorful and full of hope, what Superman should be, with modern effects and a larger villain that's fit for a movie screen, and you win.
When it comes to gritty and dark, they already have a hero for that. I much prefer Batman for all the gadgets, not the setting necessarily but the two goes well together.. We need gadget heroes, especially now that IronMan is dead, and I couldn't be bothered to watch the latest Batman although I heard it wasn't all that bad!
The superhero fatigue has set in for me after Endgame (which I think I've only seen this year or last lol), and I know I'm not alone.
As far as I heard, 40K is not sold to Amazon just yet. There was no official announcement yet (I haven't checked todays news so that might have changed in the last 24 hours). There are rumors that maybe even Mr.Cavill himself bought the rights and then went to Amazon although I highly doubt that. It's more likely Amazon is just waiting out the shitstorm around Rings of Wamenses before they announce a new IP purchase for loads of money. Investors are already fuming, the Tolkien Estate is suing... yeah not a good time to shout about spending another boatload of cash on something that is very much considered a "niche game for neonazis" in the woke circles and kind of an unknown by the masses.
Btw there are quiet a few stories of human characters in 40k. It isn't just space marines slaughtering aliens and chaos shit. I hope they do one of those and don't just put Cavill in another blue (power)suit.
What I'm saying is, it doesn't have to be guts flying and heads exploding all the time. That would be problematic on the production side as well. There's plenty of more grounded material to draw from that would make for good drama instead of an all out gore fest action movie.
Have you heard the news about season 2 of Rings? They got new directors in! Fired every single men, and replaced them with all women! Because they are Women! Not because they have ANY experience doing something like this or have shown to be really good at their jobs. Nah, that would be silly. (they could be good at their jobs, I dunno, but that wouldn't be sending the right message now, would it?) Cos that was the real problem you see, was the directors gender, not that they were incompetent along with the writers and showrunners.
I couldn't care less about what they hide in their pants or what shade of skin corrector they need. This western identity derangement is not my problem, no matter how hard they try to push it.
What I was hoping for was that they announce hiring a new competent writing team, competent showrunners, and competent directors, all of them with credits to their names that I know of and were considered outstanding. If they happen to be all women, then whatever, it's none of my business, and it shouldn't be. I want to watch a good show, not read their ID cards.
But merit doesn't matter to these people so I guess I'm going to continue not watching Rings, unless someone I know personally tells me they turned it around a full 180 and it's awesome.
Maybe I can finally finish Arcane, which turns out is actually as good as it was hyped up to be.