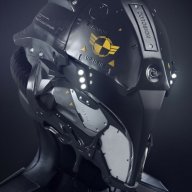 Dec 10, 2021
128
333
200
RSI Handle
Man ya'll are ruthless, it's strange that people can't look past their fanboyism to be constructive of something when it comes to a critique. Can you not look at the original trilogy and argue that those need to be remade just from a dated graphical standpoint? Would Star Trek ever been able to stand on it's feet past TOS without cameo stories from the original cast? Could the "Kelvin" timeline movies been good without Spock?

I get that we all love our own little worlds, but people need to realize it's not their world, just their expectations of it. I've argued with people over the Netflix version of He-Man being crappy compared to the original. My argument being that none of the cartoons back in those days could depict violence due to parent groups voicing their objection. As such He-Man never attacks anyone with his sword, just knocks down crap with it and sticks it in the air. WTF do you think parents would have said if back in the 80's Teela was outed as gay in comparison to now? 80's cartoons were nothing but 23 minute toy advertisements and you know it. What memories you primarily tied to the IP was with your buddies in the living room battling whatever your favorite toy was compared to your friends. Hell I remember having GI Joe and Transformer battles LONG before Hasbro would have ever linked the two together into a "shared universe".

I personally fucking hate ELMO, not because of the squeaky annoying voice, but the fact that prior to him every Sesame Street character had a flaw and could then tell their story to children. Grover had OCD, Ernie had ADD and Oscar was anti-social. But you bring a 3 year old narcissist in pink fur and all of a sudden SS becomes ground zero for PBS turning a profit because it's all about Elmo from then on...