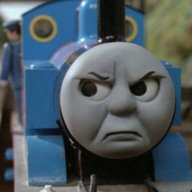 May 9, 2019
843
2,895
500
RSI Handle
Gah all my shit is gone. I still have the credits I made but without my Caudrillo Hazard helmet what's the point in living? Also no ships in my hangar means I 'aint doin' shit, can't even go to Area 18 and hang about the event as I spawned on Hurston.

I'll leave it a day and see if my gear comes back, if not I'll reset and loose the aUEC i'd made. Spawning at ArcCorp would mean I can at least go to the party if not do anything else.
Give it a couple of hours. All your character's information is still there. The servers are just not doing well at the moment.