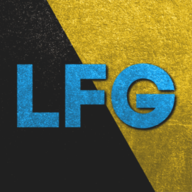 Mar 1, 2019
392
1,204
200
RSI Handle
Hi Everybody,

I'm looking for opinions. My strength has never been in marketing and so when I dreamed up the name "The Game Channel" it was honestly due to lack of inspiration. There are plenty of gaming channels out there that do not incorporate the word "Game" into them but they're catchy and people recognize them.

So with that I'm looking for ideas. The channel is still small enough that I could re-brand with minimum impact, the big question is... what do I call it?

My overall goal is to make this my second profitable YouTube channel, the majority of the content for the foreseeable future will be game-play video with TEST Squadron / Gaming. I plan to start doing on-camera videos similar to Montoya's format as well discussing and / or reviewing games. As I get my self comfortable and familiar with that process I plan to post videos like this at a fair level of frequency.

Due to lack of availability of The Game Channel name, my Twitch channel is called "LoicFarris" but I use the TGC branding.

Do I call the YouTube channel LoicFarris? Do I leave it as is despite there being other channels with this same name, or do I come up with something else?