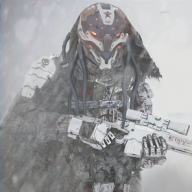 Sep 25, 2017
4,154
13,200
1,250
RSI Handle
All that media that came out "questioning" masks made no sense.

What exactly is the questionable part of wearing a mask?

Why do surgeons wear masks?

Why does your dentist wear a mask?

Why doesn't your doctor just cough into your face?

Wearing a mask stops your breath from flying out all over the place.

It baffles my mind that they did "studies" with video and pictures to show how using a mask prevents your germy breath from traveling across the room when you cough.

Maybe we should fund another $10M study and "research" it a bit more.
Did you not read the quote by Dr. Mike Ryan, executive director of the WHO health emergencies program? This was posted back in March and the studies I am referring to are not new studies that are politically charged on both sides but ones from years prior. The medical consensuses going into this year was that masks might offer some limited protection but the standard vector for virus transmission has always been touch.
My stance has always been masks do not cause harm and there might be a small reduction in the virus transmission by wearing one. Its not a big deal to wear one so why not. But I do find mostly with in society the wearing of masks is more a physiological one in the perception of safety and I do call into question those who argue their perspective as undebatable.