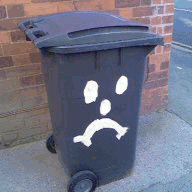 Jan 5, 2016
8,116
31,333
2,025
RSI Handle
COVID Catharsis Corner - reports from around the world from today, Saturday 21st of November:

- World: 57,883,737 confirmed cases and 1,377,392 confirmed deaths.

- Wales: Merthyr Tydfil, Mass testing begins and queues form as locals embrace the attempt to test most of the local population.

- US/UK: COVID Treatment for people without functioning immune systems who cannot take a vaccine using antibodies cultured from a single COVID patent in the US enters advanced trials in the UK with 1000 participants.

- US: Donald Trump Jr tests positive for COVID-19.

- Turkey: Sees record high new daily cases.

- UK: 149 pupils at a Cumbria boarding school test positive for COVID-19.

- Russia: Sees record high new daily cases and deaths.

- UK: Liverpool, and 15 are arrested at anti-lockdown protest.

- Denmark: Over 500 tractors parade past Danish parliament building as to bring awareness and protest over the national Mink cull.

- Japan: Tokyo city sees record high new daily cases.

- UK: Town of Stone in Staffordshire, and single pub found to be the epicenter of a cluster of 22 cases has its Alcohol License reviewed. Other pups in the UK are also being investigated as it is found Track and Trace records are incomplete or were filled out with false details, such as in once case a certain mr Micky Mouse who was not able to be located with the details provided.

- Australia: Area of Victora down to just one active COVID case.

- UK: Latest figures reveal number of COVID infections acquired from person to person inside hospitals has doubled in the space of one week.