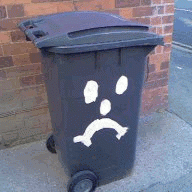 Jan 5, 2016
8,969
34,152
2,525
RSI Handle
COVID Catharsis Corner - Reports from around the world from today, Wednesday 2nd of June:

- World: 171,273,305 confirmed cases and 3,567,234 confirmed deaths.

- COVAX: Australia and some European countries make new donations of cash to the vaccine sharing scheme.

- Australia: Economy recovers to pre-pandemic levels.

- Australia: State of Victoria extends lockdown by another week as cases continue to climb.

- UK: 75% of UK adults have now had first vaccination dose.

- UK: More strike action occurs at DVLA (UK version of DMV) over COVID safety as staff have seen over 500 cases at Swansea HQ.

- US: Rural North California is seeing a worrying rise in cases and hospitalizations as the state sees tentions over COVID restrictions and the need to continue performing them, with one cafe threatening to fine diners $5 each for choosing to wear masks while offering a 50% discount if customers threw their masks in the garbage. The owner said "It's about time the proponents of these ineffective government measures start paying for the collateral damage they have collectively caused," obviously missing the the irony that it is not following the measures which is what made them ineffective.

- Germany: Robert Koch Institute announces countries third wave has passed.

- Germany: To increase vaccine procurement capacity to better cope with future epidemics/pandemics by paying manufacturers a retainer.

- China: Reports 24 new cases.

- Mexico: Revises official death toll adding over 4,000 to the total.
- Mauritius: Approves the Sputnik Light vaccine.

- Columbia/Venezuela: 14 months after closing, the boarder between the two countries is reopened.

- Vaccines: Third Russian vaccine candidate CoviVac seen to be 80% effective in preliminary trials.