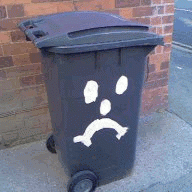 Jan 5, 2016
9,094
34,462
2,525
RSI Handle
COVID Catharsis Corner - Reports from around the world from today, Monday 28th of June:

- World: 181,198,800 confirmed cases and 3,925,198 confirmed deaths.

- Australia: CCTV footage of two people walking past each other in a mall indicates it was their only contact in transmitting COVID-19 from one to the other - Described as "scarily fleeting" it suggests the exposure time to pass the Delta Variant virus indoors with no restrictions (distancing, masks etc) is as little as 5 to 10 seconds. Queensland chief medical officer said: "At the start of this pandemic, I spoke about 15 minutes of close contact being a concern. Now it looks like it's five to 10 seconds that's a concern. The risk is so much higher now than it was only a year ago." Alpha variant was somewhere between 43% and 90% more infectious than the original version and Delta is 60% more infectious than that.

- Australia: Party attended by 30 people becomes a super-spreader event: "I can report that of the more than 30 people that were at that party, 24 of those people are now positive for Covid-19, and not one of those 24 people were vaccinated. I could also advise that six health workers who attended at that party, who were fully vaccinated, not one of those people has been infected"

- UK: Reports indicate recently resigned Health Secretary conducted official COVID government affairs on a prive gmail email address meaning there is no log of some of his actions.

- UK: New Health Secretary, who has been described as one of the architects of the countries long lasting Austerity measures as implemented following the 2008 financial crisis which were supposed to last for a few years until the economy had recovered but have yet to be receded, indicates they want restrictions lifted "as soon and as quickly as possible" (19th of July the target date) and for the move to be "irreversible", whatever that means...?

- UK: Wales, and over 3,000 school children are isolating following outbreaks of COVID in classrooms.

- UK/World: Having outlined where travellers are and are not allowed to go without quarantine on return, destination countries start outlining their requirements, with multiple requiring proof of vaccination.

- Isle Of Man: Reopens boarders to travellers.

- Italy: Drops restriction to wear facemasks outdoors.

- EU: Incoming vaccine passport scheme includes the AstraZeneca vaccine, but does not include the Indian licenced production version Covishield.

- Pakistan: Vaccination Centre becomes overrun by attendees: "We have a very limited capacity here, but for the past few days the centre has been overwhelmed by those wanting to travel abroad,"

- Greece: Launches incentive scheme to get the young to accept treatment - a genrous €150 in pre-paid credit vouchers: "By offering unprecedented incentives for young people to go out and explore its cultural scene, Greece is not only protecting public health, but investing to kickstart our precious tourism industry,"

- Cypress: Lowers vaccination age to 16 following one third of new cases being in Minors.

- Sweden: To lift all restrictions on 1st of July.

- Vaccines: Research by Oxford University suggests a singel shot of their vaccine may be sufficient to be a booster 6 months after a second dose with no further modification to the medicine, with it providing a dramatic increase in antibodies.
Last edited: