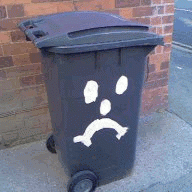 Jan 5, 2016
9,094
34,462
2,525
RSI Handle
COVID Catharsis Corner - Reports from around the world from today, Sunday 18th of July.

- World: 190,250,393 confirmed cases, 4,085,933 confirmed deaths.

- World: Passes 190 million confirmed cases.

- UK: Earlier in the day the Prime Minister (UK's government Minister in charge if the Government) and Chancellor of the Exchequer (UK's government Minister in charge of the Economy) said they would not be self isolating after being in prolonged contact with the Health Secretary who had tested positive (UK's government minister in charge of the nations health systems etc) and receiving a ping from the Track and Trace service, as they were part of a "Pilot scheme" nobody had previously heard of which meant they could continue to operate as per normal but take a Lateral Flow test a day until the point they got a positive test or 10 days had passed.

- UK: Following widespread public condemnation of the decision and questions over the existence of what appears to be an exclusive VIP lane dressed up in a Pilot Project, 3 hours later (actually 157 minutes) Prime Minister and Chancellor of the Exchequer announced they would not be doing that, as it would look bad - with the Chancellor first saying: ""Whilst the test and trace pilot is fairly restrictive, allowing only essential government business, I recognise that even the sense that the rules aren't the same for everyone is wrong." and the Prime Minister saying in a video statement later "We did look briefly into the idea of us taking part in the pilot scheme which allows people to test daily, but I think it's far more important that everybody sticks to the same rules. That's why I'm going to be self-isolating until 26 July.", missing his own widely announced Freedom Day on July 19th... so he'll be out just in time to see the initial spike in cases if one happens...

- UK: Some Schools have had to close early for Summer Break due to high numbers of students and staff off on self isolation.

- UK: Every adult in the country has now been offered the chance of vaccination with 88% of the population having taken at lest one dose and 68% with two doses.

- UK: Having been inspired by watching football fans cheering on teams in the recent Euro 2020 competition a Choir Master hires a stadium in Bath and hundreds of singers from across the country convened in socially isolated blocks of 30 people spread across the bleachers for a 90 minute singing session.

- UK: Funds provided to commence 15 different Long Covid studies.

- Japan: Two athletes have now been detected with COVID at Olympic Village.

- Australia: Poll reveals citizens believe the regional states have handles COVID-19 better than the national government response has.

- Thailand: Protesters match on Prime Ministers office to demand his resignation over handling of the pandemic response.

- Vietnam: Sees record high new daily cases.

- Nigeria: Puts six states on red alert over rise in cases.
Last edited: