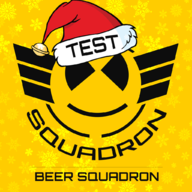 Feb 22, 2016
2,211
7,742
2,860
RSI Handle
I wouldn't worry about it too much. They have always had odd/weird rules about babies in hospitals, and making it hard for the new dad has always been part of that. It's over with quick enough, just about the time it's your turn to change diapers.

edit: Congrats?
It's gonna be the 2nd copy so I'm all too familiar with diapers and timings lol
Didn't have any issue with the first one 3 years ago, there were regular visiting hours and I could do whatever, no Covid back then ofc.
SoonTM, but probably in hours instead of decades lol
I won't say thank just yet, I don't like to "drink to the bear's pelt in advance" (dunno the correct English saying for this one), I'm kinda paranoid like that, sorry :)