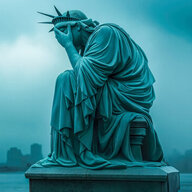 Apr 12, 2015
427
1,077
2,400
RSI Handle
Just for clarity, the issue is the lack of evidence of due diligence on the part of the company with respect to their own claims about the product i.e. a manufacturer cannot advertise or promote a controlled substance using language that insinuates something that is unsupported by their filings (evidence required) with regulatory agencies.

These rules apply in almost all countries and include anything that's usage includes putting in or on your body. Food, drugs, cosmetics, etc. are all generally included. Things like clothing can be, if they are made from substances that are controlled.

The fine for making an unsubstantiated claim is hefty in most countries.

I work in a controlled substance industry, for 25 years - either for the regulatory agencies or directly with the companies they regulate.
Oh, are you thinking there might be some kind of liability coming down the pike? Somehow I doubt it, corporations get away with murder.