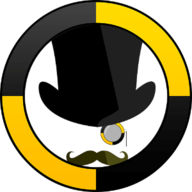 Sep 19, 2016
2,060
7,926
1,110
RSI Handle
There should not be a TEST piracy at all IMO, it will not work to have a org that incorporate all genre and then have one branch that destroy them all... I understand the thing, let every one play the way they want but this is a non working idea in the long run it's a "moment22" and that never work.
IMO anyone think it is a solvable solution to that and it can work is just deluding himself eventually it will be a disaster.
If people want to be pirate fine I am all okay with that I see no problem in that, I'll even support it...
But then join a pirate org or make one your self..
But this is my 2 cent, how i think about it... CHEERS!