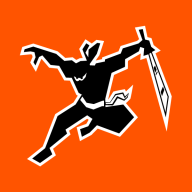 Jun 2, 2016
319
1,520
1,300
RSI Handle

ALL THE RULES, DETAILS & ENTRIES HERE:
https://hasgaha.com/screenshot-contest
Hi all,
My last Star Citizen screenshot contest ended back in November and I decided to skip the month of December to focus time on family, the holidays, and work-related projects. To make up for skipping December AND to help start the 2021 screenshot contests off with a BANG, Cloud Imperium Games has generously supplied me with a HUGE prize pool for this contest. So, check out the prizes, read through the rules, fawn over our guest judges and submit your winning shots! This month's contest will work the exact same way… except with new prizes, a new theme ("
Shadows
"), and new guest judges (ArieNeo & SpaceTomato).
EVERYONE is welcome to enter.
PRIZES:
FIRST PLACE:


One C2 Hercules LTI Game Package


provided by CIG


SECOND PLACE:


One Mercury Star Runner LTI Game Package


provided by CIG


THIRD PLACE:


One Aegis Sabre LTI Game Package


provided by CIG
CONTEST ENDS: Jan 25, 2021
at 11:59 PM CST
Make sure you check the
contest page
for ALL the rules and details.