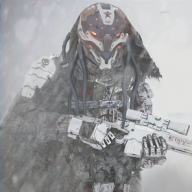 Sep 25, 2017
5,639
17,745
2,875
RSI Handle
I live in a orange+green checkered country. So yes we do have it switched around, but on my phone I switch between that and US keyboard regularly depending on the language I type in. I find it much more interesting that we have an extra button left of the Y on the bottom row, Í.

Btw a lot of games, including SC, doesn't give a shit about keyboard language. For example it says I have to push left and right bracket to accept / decline party invitations, even though there is no such button on my kb. I have ő and ú instead but I know those are the brackets on a standard US layout and it works.
Are you saying SC is like a honey badger in this regard?