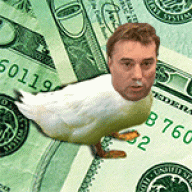 Nov 29, 2014
190
237
460
RSI Handle
Slumlord, we all appreciate your initiative here, but there is a lot to discuss before we run with something like this:

3) It adds yet another entirely different platform on top of RSI forums, the upcoming Org specific forums on RSI, our subreddit and this forum. Are we going to spread ourselves too thin?
Guys, he bought the domain that's all. He can forward it anywhere and just saved somebody some money by paying the registration fee, that's it. They can also be transferred. If the name changes he's out 10 bucks or can forward it anyway NBD.