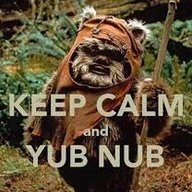 Jul 29, 2017
4,087
14,756
1,900
RSI Handle
This is surprising to me. Visually the NOX is about the same size as the X1. I was certain that they would be interchangeable.
It was clipping when we tried, though it is also my feeling that the Nox should fit inside. They will probably fix that.
In the CitizenCon video detailing the 400i, they stated that the bike slot was designed to only fit the X-1 bikes. So I'm guessing that they've done something to cause the clipping to enforce that. I'm not saying that I agree with that choice of theirs, but I'm in no position to change anything either. Thus worst case scenario, I'd suggest picking up an X-1 during the IAE before its price goes up at release.