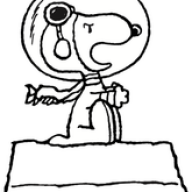 Oct 8, 2016
1,883
7,097
1,100
RSI Handle
There's been talk of changing it.
<snip>
taking away their immunity as platforms, and instead treating them like publishers, completely responsible and liable for everything that they host..
Ok, this is clearly a case of a little knowledge is a dangerous thing.
The "Safe Harbor" provision gives (limited) immunity to both ISP's and content providers, as long as they act with reasonably good faith with certain provisions of the law, like, DMCA violations, and other postings by people, such as libelous stuff, threats, etc.
If you took that away...made sites like Facebook & Twitter responsible for all the bat-shit crazy stuff that people posted...it would have the complete opposite effect, nobody would want to allow anything to be posted, because they would be just as liable as the bat-shit crazy person who posted the threat, the libelous statement, or the copyright violation (the movie, the song, etc.)
The overall effect would be, nobody would allow anything the least bit controversial to be posted on the net.