Recent dogfight with Sentinel inspired me to change my Warden's armament and see if it allows that heavy fighter to fight at close range.
The following is an equivalent to Sentinel's pilot weapons loadout, Size 4 gimbaled (pic #1) and Size 5 fixed (pic #2).
I've been flying with the fixed guns for a while, so I'd probably try the second option.
The main difference is 4 x
ATVS Distortion Repeaters
replacing 4 x
MVSA Laser Cannons
; ATVS has almost every parameter better, from longer range to higher firerate and larger DPS.
As for the main gun, Size 5
Attrition-5 Laser Repeater
has shorter range, but it has much higher firerate and larger DPS (dropping at rate of 0.45 per 1 m though, beginning at 300m).
Please note that 2 x CF-227 and 8 x Thunderbolt III are part of my current custom loadout, which also includes CF-557 Galdereen Repeater.
---- Any thoughts?
[Update] Loadout test: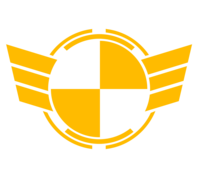 Hey lads, what is the secret to mouse and keyboard fighting? If I recall, there's a key combo you can hit that helps with you r mouse looking? Gaaaa, I'm trying to get back into this but Jesus, controlling the ship in combat is a pain in the ass. The reticle moves, but the ship takes a while to...

testsquadron.com


Sentinel default loadout for reference.
Due to the obvious reason, it is impossible to equip Warden with the
EMP generator
.

MVSA
vs.
ATVS
:

Last edited: