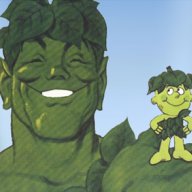 Jun 25, 2016
881
3,101
1,650
RSI Handle
@Jolly_Green_Giant

Florida numbers here:

View attachment 17228

Assuming 5-8 days for symptoms to get bad enough that you need a hospital, we should see increasing hospitalizations by this time next week.

Let is know if that happens.

If it does not, then it is great news!
Yeah, I havent talked to my uncle so I can't tell if things are getting worse from his perspective. Given the recent data and local reports that hospitals are deferring patients I couldn't imagine its still calm and steady. I do remember deferring patients from the ER before, but I don't remember why. I dont remember if we had to deffer for a mass casualty event we had or it was just flu season. It is very rare but it does happen outside a pandemic.
I really can't see the case numbers surge and them all being asymptomatic so I think were in for some more shit.
Good luck everyone.
The clocks ticking again.