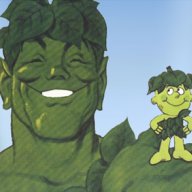 Jun 25, 2016
1,094
3,738
2,150
RSI Handle
When people were dying before the vaccine came out, I felt terrible for them and their families.

But now, if you live in the States and can walk into a Walgreens and get your FREE shot, but you choose not too because you would rather post on facebook about 5G, microchips and owning the scared libs by coughing at them... then I will indeed laugh at your misfortune because you are an idiot.
We can all look at those who are able to get the shot but dont, medical issues exempt, and see there's a lack of logic on their part. If they're on facebook ranting like a lunatic, no one needs to tell you that theyre stupid, its just a given. I'll admit, during this whole thing I said ultimately it would be society that needs to establish these new social norms, not the government, I just don't like how far some people are taking it. The emotion I'm seeing often expressed is disgust. I understand why, but it still doesn't mean the feeling of disgust isn't dangerous, dehumanizing and ultimately in my opinion unnecessary (but not unwarranted). I can see both sides of the aisle, and have had the same feelings of disgust myself, but If i were to express those feelings what would be the point? It just evokes anger and hatred and I try to avoid that as much as possible. To sum it up, I'm just concerned about where people are placing their emotions. Maybe I'm on a sanctimonious high horse, I just feel like something isnt right.