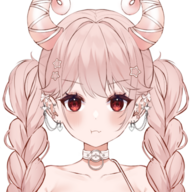 Nov 21, 2014
779
1,048
2,000
RSI Handle
Hey everyone! This month, the month of love... or supreme loneliness, is here once again! If you are one of the lonely ones.. I might have something to keep you just a
little
bit warmer!
Rise of the Tomb Raider
(the new game if you hadn't guessed or are Vastair) was donated by an awesome member by the name of @Dethsause ! Give him a round of applause.

This means you have the opportunity to go on a "date" with Lara Croft herself!
Just tell Lara what your ideal date with her looks like - clean entries only please - and I'll finish the drawing by the end of this month!
Good luck guys and have a happy Valentines day! <3 Oh - and here's a letter from "Lara" herself!


Rules:
1
Entry per person - please only post once.
You
must
be a TEST Member main or affiliate to be
eligible
for this drawing.


Game info: http://store.steampowered.com/app/391220/




The winner has been announced!:

As Lara's liaison I have received word today from her informing me of the person she'd be interested in going on date with. After reviewing all of your letters, she has settled on CrudeSasquatch. She informed me she liked your candid response, and hopes to be able to win your heart in time. She wanted me to relay the fact that she does indeed like neckbeards (otherwise why would she have bothered with all of you?). She has to fight for everything, why not your love? It is with my hope that your love with blossom during your date! With that said, congratulations @CrudeSasquatch for winning the date! I will PM you the details.

I also want to take this time to thank everyone who participated, Lara sends her best!

​
Last edited: